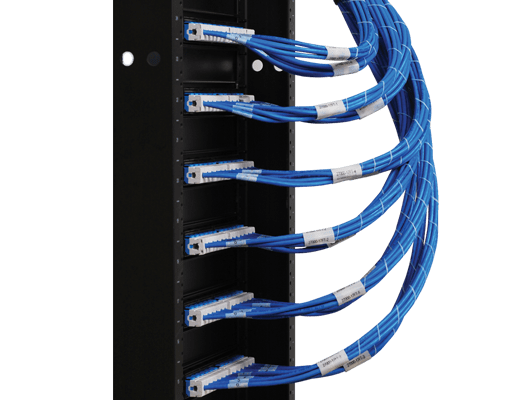 Pre-terminated Cabling System
Cablesys HiPerLink Pre-terminated Cabling System is designed with small to medium-sized data centers in mind. This innovative system offers an 85% reduction in installation time, swift equipment deployment, and minimal downtime during MACs (moves, adds, and changes). With its low-waste installation approach, you can save 40-60% on labor and material costs.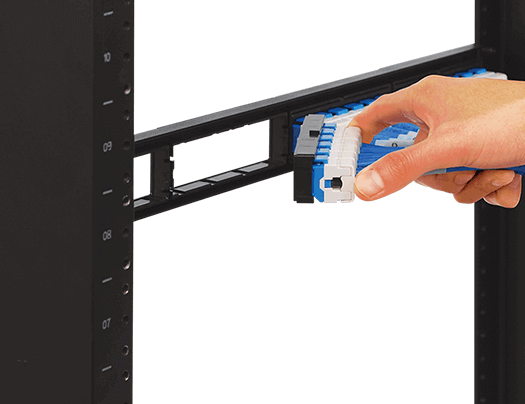 How it Works?
A unique cassette is attached to the end of each cable assembly, specifically designed to snap into a patch panel bracket. This bracket can hold four cassettes, providing a total of twenty-four Ethernet ports in a single rack mount space. If necessary, the cassette can be easily removed using a flathead screwdriver.
Browse Selections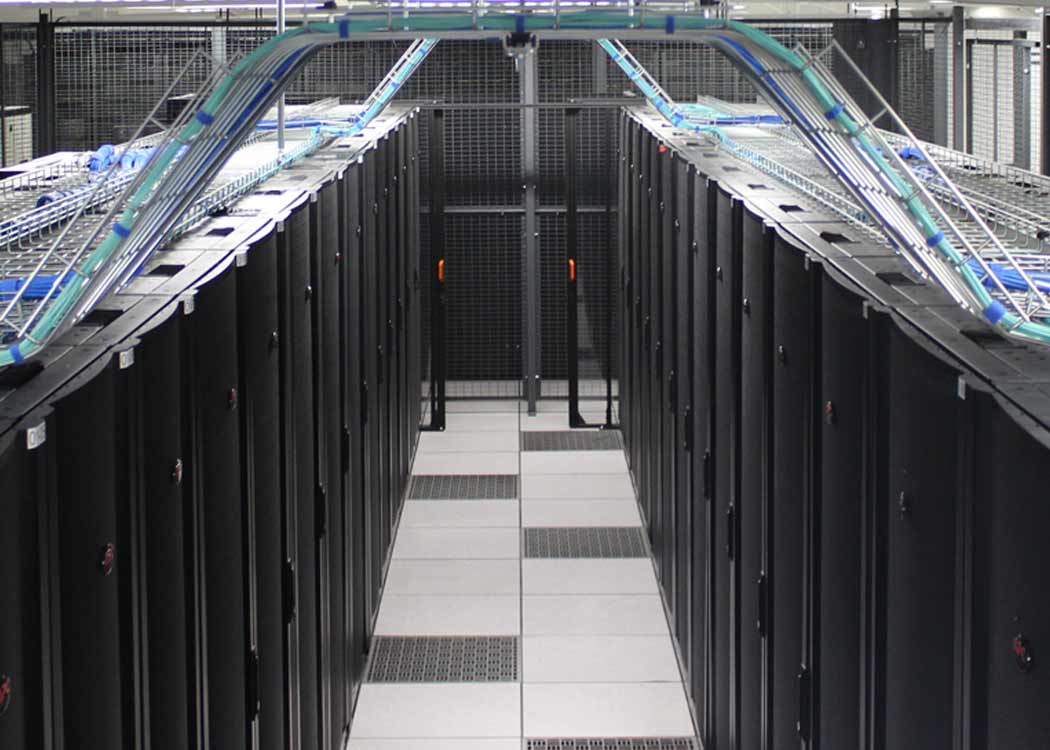 Optimal Sites:
Suitable for deployment in enterprise data centers, colocation facilities, server farms, cloud storage networks, and telecommunication rooms.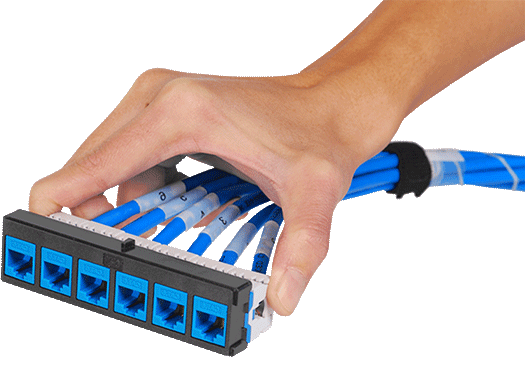 TIA Compliant
Each cable assembly, or trunk cable, undergoes rigorous testing to surpass the industry performance standards set by TIA. These cables fully comply with the ANSI/TIA-942-A-1 standard designed for data centers, ensuring they meet the required standards. Additionally, each cable assembly is backed by a comprehensive 15-year performance warranty.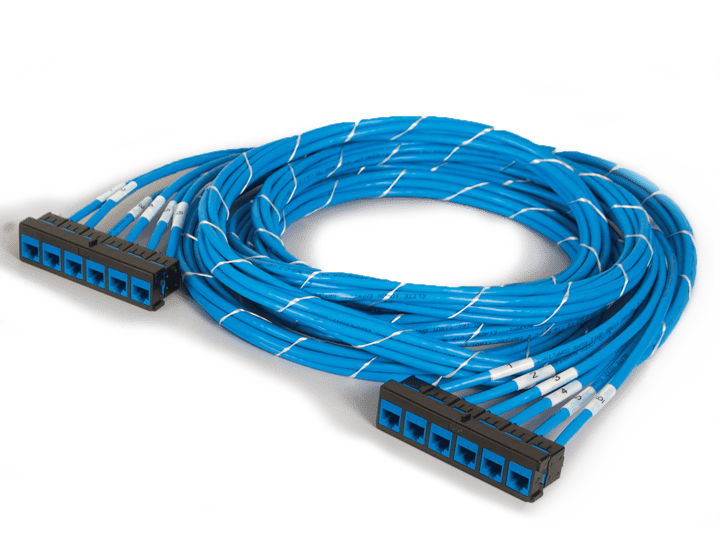 Choosing the Right Connectivity
Bezel-to-bezel: Ideal for connecting patch panels together.
Bezel-to-modular plugs: Perfect for linking pre-terminated patch panels to switches or routers.
Browse Selections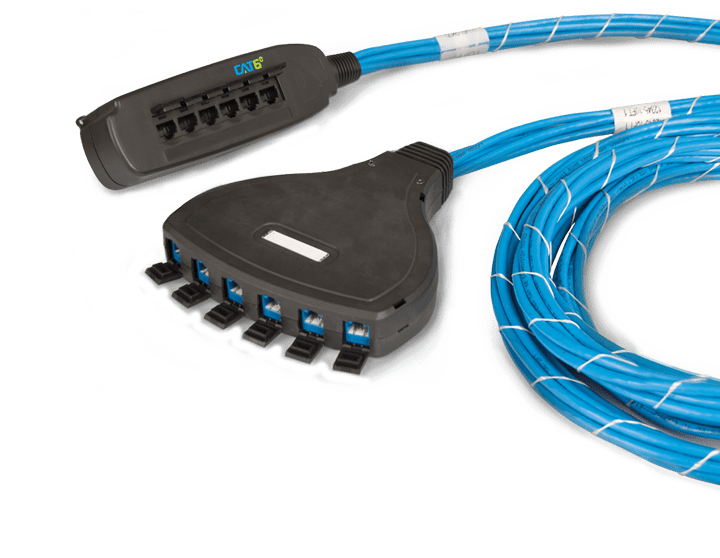 Installing in Open Environments
Mobile and outlet boxes connect directly from the patch panel to open architectural environments, such as temporary workstations, POS terminals, warehouses, and rough terrain areas.
Browse Selections
How to Install?
Step 1
Install the bracket panel, which is designed to fit network racks and cabinets with 19-inch rack mount widths.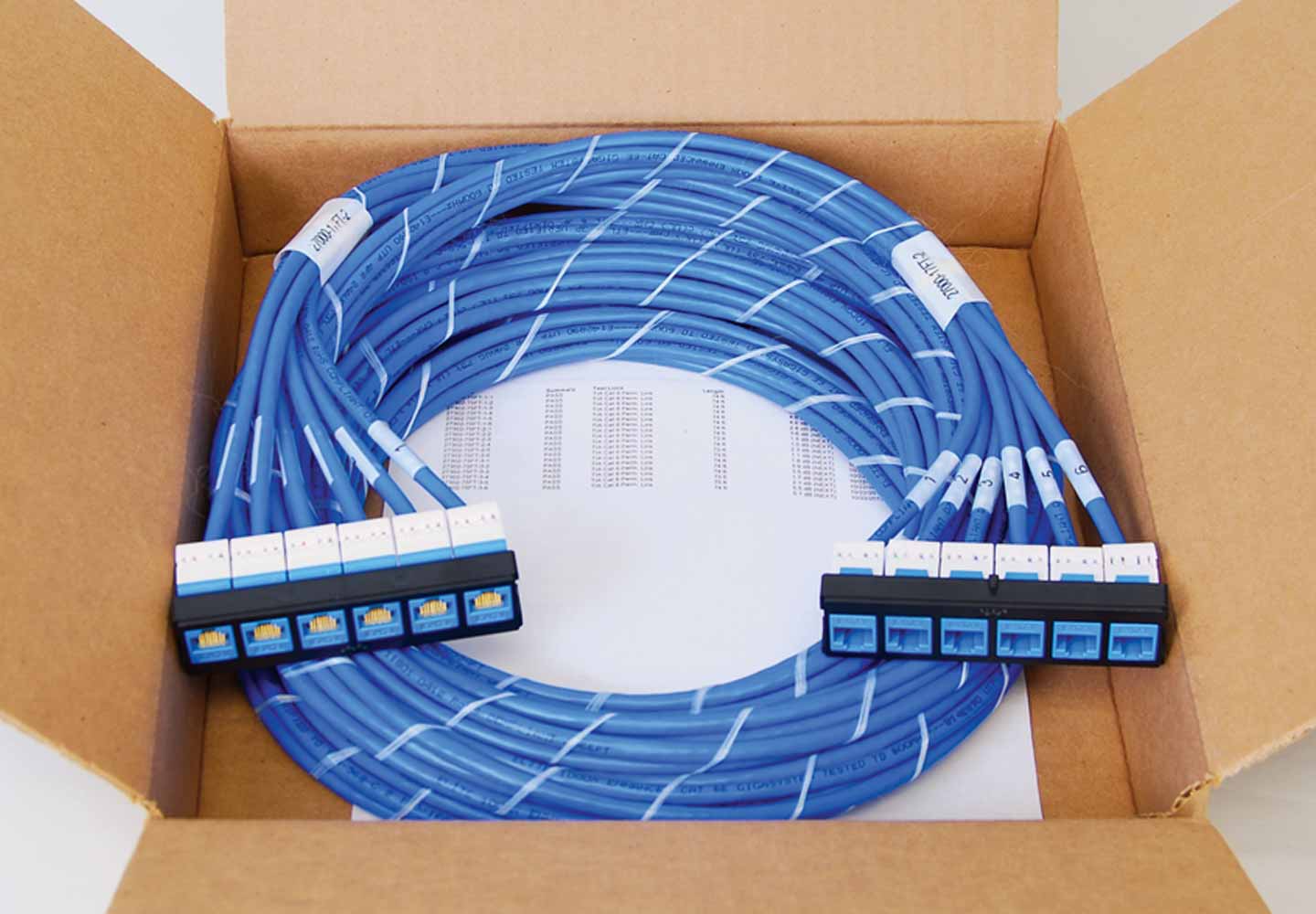 Step 3
Snap in bezels. Done!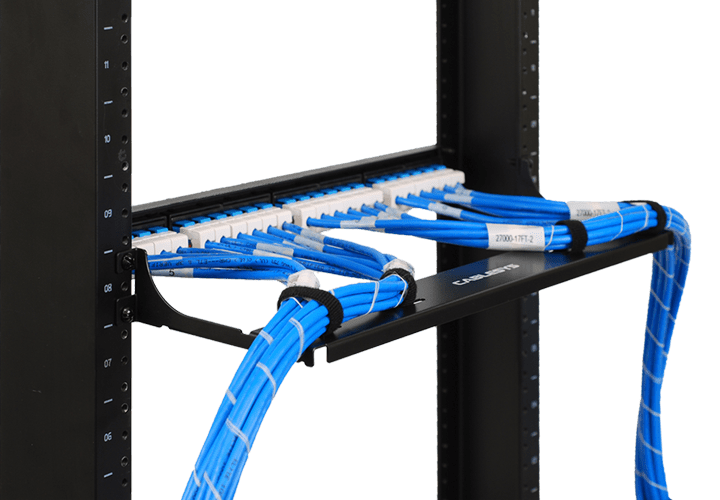 Cable Management Brackets
Cable management brackets help secure and organize cables on the front and rear of the patch panel.
Shop Now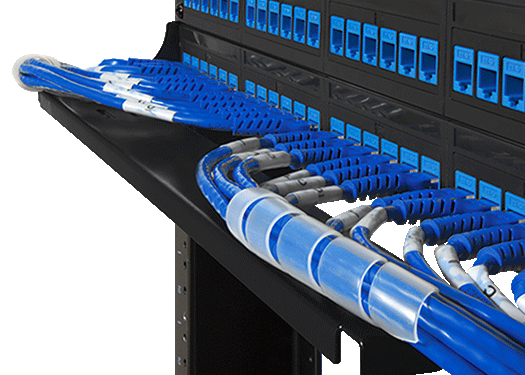 Bundle6TM Patch Cords
Cablesys offers pre-bundled and labeled patch cords, providing a convenient solution for routing six cables simultaneously. The wrap is removable.
How to Order:
Use a Cablesys configurator
Bezel to Bezel
1. Choose Connectivity
Bezel to Bezel (Model No. PCA)
Bezel to Modular Plugs (Model No. PCB)
Bezel to Outlet Box (Model No. PCC)
Bezel to Mobile Box (Model No. PCC)
2. Choose Cable Rating
Riser-rated CMR
Plenum-rated CMP
Consider fire ratings of material and airflow. Most data center environments can use riser-rated cable (CMR). Use CMR in vertical settings, such as cable running between floors through cable risers. Use plenum-rated cable (CMP) in raised flooring systems, drop ceilings, and air handling ducts. Always consult with city or building authorities for the latest codes before deciding the type of cable.
3. Choose Bandwidth
10G CAT6A Shielded (FTP)
10G CAT6A Unshielded (UTP)
1G CAT6e Unshielded (UTP)
VolP CAT5e Unshielded (UTP)
Consider what active equipment or devices will be supported throughout the entire network. Use Foiled Twisted Pair (FTP) in environments with high Electromagnectic Interference (EMI) or Radio Frequency Interference (RFI). Use Unshielded Twisted Pair (UTP) in environments with low interference.
4. Choose Length
Standard (25, 50, 75, and 100 feet)
Custom (10 to 295 feet)
Consider accessibility to active equipment and the layout of the room when measuring, then round up to the nearest foot. We pre-build and stock cable assemblies in standard lengths to help reduce our lead time and ship orders faster. We also custom build up to 295 feet per TIA® standard.
5. Order Bracket Panel and Cable Management Brackets (sold separately)
A bracket panel is required to mount the cabling onto the rack or cabinet. The panel has four ports to snap in bezels. If there are any unused ports, Cablesys offers a blank bezel to cover them. Cable management brackets help organize and secure cords and cables.
Don't see the configurations you need? We can build to your spec, email us at cs@cablesys.com